Tiffany // March 21st, 2022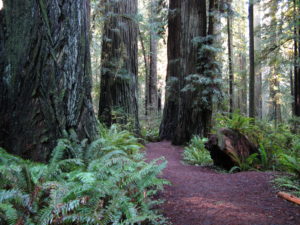 This spring marks 15 years since I took my first Lightwork meditation class: Level 1. It has been an incredible journey of change as I look back over the years.
In 2007, I was working at a Gulf Island retreat centre. It was incredible – our office overlooked the ocean. I walked lush, green paths to and from work each day. Took beach walks and hikes through temperate rainforest regularly. I was introduced to digging for shellfish, evening paddles with bioluminescence, the sweetness of laundry on clotheslines and a simple life. 
Island life was still very new to me, and a far distance from my Albertan roots. I loved it: the community markets, time spent outdoors, vivid bioregion and all of the healthy signatures of west coast living I was introduced to. 
But it was also a time of personal tumult; of messy question-asking and emotionally-driven seeking. I had a lack of skillfulness in my relationships. Frequently, my life was intense, engaging, dramatic and at times volatile. I was learning a lot, but it wasn't easy. 
When a friend put up a poster offering a Lightwork Level 1 meditation class series, I registered with little hesitation. I had no way of knowing how significant that decision would be. 
Right from the first class – I was riveted. 
I had come to Level 1 with an internal feeling of a million loose ends within me that needed to be dealt with in some way. It was as if a wild array of emotions might surface at any time, and I had no idea how to manage them – no idea how to find calm or make right what was so obviously painful inside.
Despite being effective in my work and enjoying life on the whole, I would at times cry without awareness of why. I created untold angst for my partner at the time. I was aware there were dark corners that needed to be investigated and cared for inside of me. 
In each class of Level 1, I learned simple, powerful techniques that provided me with a structure for better understanding and caring for myself. 
Level 1 taught me about the fundamentals of managing my energy. It gave me a language to name and begin owning my emotions with greater maturity and self-responsibility. It introduced me to boundary setting, which I had struggled to understand in relationships for years. It pointed me to a practice where I could find peace and calm. 
More than anything, Level 1 uplifted me spiritually. It spoke to me so clearly in a language I could understand. Amidst so much internal fog and lack of clarity, every tool I learned in Level 1 rang out like a bell. 
The class resonated so deeply with me that I took every subsequent Lightwork class without pause! Each one inspired new depths of personal healing. 
Fifteen years later, I am immensely grateful to everyone and everything interconnected that led me to sign up for that first class. 
Now, I am a professional Lightwork meditation teacher and one of the instructors of Lightwork's two-year Teacher Training program. I am happily married and work full-time at Lightwork supporting others in learning powerful tools to get to know themselves more deeply.
There's nothing I love more than this work. 
And I ended up on another west coast island, and loving it…
Maybe Lightwork is a fit for you too. If you're curious about Level 1, the next class series starts April 11 online.
Updated March 28, 2022