View Schedule
Power Up With Meditation
You Can Have More Energy
The Lightwork Level 1 class series is a journey of self-discovery and personal empowerment. You learn the core components of your energy system and how to recharge them using meditation techniques.
If you're like most people, you may not know much about your energy system. But like your body, you can be aware of it and take care of it. When you know how to do this, you have a new way of navigating life. You understand yourself more deeply.
You can make shifts. You can get unstuck. You can let go.
Why Lightwork?
Meditation can offer more than just relaxation. When you take care of yourself energetically using Lightwork meditation, you feel more flow in your body and your life. You have tools for managing your energy level, stress, technology and information overload, emotions, and life's ups and downs.
You have more vitality and a greater sense of freedom.
You feel more alive and empowered.
You are more resilient.
Meditation is more than most people realize. It goes far beyond relaxation and breathing techniques, offering personal empowerment and self-awareness.
How It Works
This class series is delivered by web video, typically in 7 classes over 7 weeks. Every week you receive new information about your energy system and meditation techniques to care for it. Your highly-trained teacher leads guided meditations in every class, and there's Q&A time to support your learning.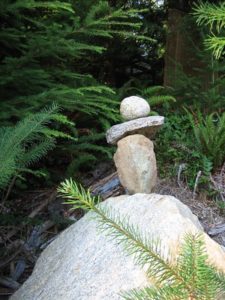 By the end of the series, you will be able to guide yourself through the entire Lightwork meditation sequence, to cleanse and power up all the core components of your energy system.
You'll learn to:
Turn up your energy and personal power
Cleanse your aura, chakras and energy channels
Release stress, information overload and unwanted energy
Manage your emotions energetically
Switch to a state of ease and non-resistance
Manifest what you want in life
Cost: $250 + GST
What Students Say About Lightwork
"The class was excellent! It helped me to gain more confidence in myself." JVD

"I carry Lightwork skills into my every day life and feel centered, grounded, and transformed by them." Kate LeBlanc

"I am so much more aware of my own space and energy…I have many tools to use in different situations." Lori K.
Who It's For
Level 1 is a fit for newcomers to meditation, veterans and everyone in between. Do any of these statements ring true for you?
You'd like new tools for managing your energy level, stress, technology/information overload, emotions, and life's ups and downs.
You'd like to live a bright life, feeling alive and empowered.
Maybe you've tried other meditation classes or apps. They haven't quite been a fit or you're ready for something new.
You appreciate expert instruction and guidance.
You want to understand yourself and the world more deeply.
You'd like to build resilience to manage a changing world and climate.
Why Take Meditation Classes?
Even with the best intentions, it can be hard to meditate consistently and get the true benefits without personal instruction and support.
A Few More Things To Know…
You receive personal guidance from a certified Lightwork teacher.
You meditate seated in a chair.
You learn new spiritual information and techniques in every class.
You receive guided meditation audio recordings.
Please have your video camera turned on for classes. This helps build a sense of community and facilitates learning.
If you enjoy Level 1, you can keep going. Consider Levels 2 and 3.
Get Started: Take a Live Online Class or a Recorded Class
View Schedule