Book Now
Get Started Now…Experience tailored classes by web video or by phone. No prerequisite.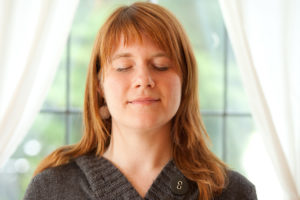 Learn powerful meditation techniques in a supportive, one-on-one format.
Private classes are an easy way to bring meditation into your life. You'll receive tailored instruction to establish or deepen a regular practice. Sessions are designed to meet you where you're at, supporting your pace and learning style.
You'll learn potent visualization techniques to be more centered, grounded and present. Lightwork meditation can help you boost your energy, reduce stress and take charge of your life.
Why meditate?
When you gain control of a busy mind, you have far greater control over your life. You switch to a mindset that gives you a much, much bigger perspective. You're tuned in to the world around you, experiencing the big and small moments of your life in a deeper, richer, more thrilling way.
Apply the techniques at-home, at work, with family, and on the fly.
Learning to meditate empowers you to manage your life with greater clarity and perspective. You open up a quieter, calmer inner space for yourself. You become more effective at whatever you do — personally and professionally.
Book one session or a series.
55-mins: $115 + GST
55-mins for Year-Long Program Students: $90 + GST
55-mins for Youth (anyone under 19): $90 + GST
Looking to book a private class for a group? Contact us at lightwork@lightwork.ca.
Book Now