Julia T. // April 1st, 2018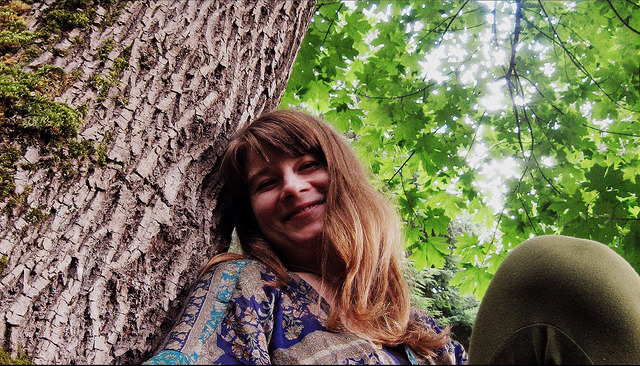 I saw the best shirt of my life in 1987 when I was 8.
It was a black T-shirt. The sleeves and the bottom were fringed, making it totally tough-looking. But what really intrigued me was the message on the front, in cursive font: "If you love something set it free. If it comes back it's yours, if it does not come back it was never meant to be."
So intriguing! My 8-year-old brain started to play through scenarios of what this could possibly mean. If you took the leash off of a dog, and it ran away and never came back…it was not meant to be, so just suck it up? I asked my mom who didn't seem to have a satisfactory reply. I wondered, who would wear that shirt? So hardcore.
Fast-forward 30 years to today. Would I wear that shirt? I'd have to consider it. I may need to wait another 30 years before that wisdom fully soaks in. Don't get me wrong I like idea of fringe. But what does it mean to truly set something free?
It makes me think of a technique I learned in Lightwork Level 1 Meditation. The technique is about consciously creating what you want. In last part of the technique you use the following message, "I would like this to be manifest if it is of my highest integrity and the highest integrity for all." You hold the intention of creating the thing you want only if it won't harm you, or anyone else. Then you completely let go of attachment. It feels so good to let go in this way.
I remember when I first moved to Vancouver I was looking for a place to rent. I did the conscious-creating technique in meditation, including that last crucial step of letting go. That weekend my roommates and I looked at two suites. One had such a horrible stench we could barely make it through the tour. Nope. The other was lovely. Wood floors, fireplace, great location. We put in our application. And waited.
The landlord said no. Application rejected. Somebody else got that beautiful place. We were so bummed! Where would we go? Not the stench place? Noooo.
I kept having the feeling I should walk down 3rd Ave, and sure enough, there was another suite for rent on that street. A little mountain view, reasonable rent by Vancouver standards, a newly renovated kitchen. This place was great! We said, "We'll take it!" and the landlord agreed.
A few weeks later, I walked by the beautiful place we didn't get. I could smell the fire before I saw it. The neighbouring house had burnt to the ground and ravaged the surrounding homes, including the suite we had admired but not secured. I could see directly into the suite, as the fire had eaten right through the walls. It was shocking. I was stuck with the knowledge that I had so wished for that suite, and now I was so grateful I didn't get it.
It was a good reminder that sometimes even though I may really want something, but there may be more than meets the eye as to why I can't have it. I've learned to trust the process, and allow myself to just let go.