Scott Robinson
In 1995, after years of spiritual study, Scott founded Lightwork Spiritual Development, of which he is the Spiritual Director. Since 1995 he has been teaching intensively.
Scott believes that on a core level every spiritual teacher of integrity is teaching the same thing, because the core spiritual principles never change. However, there are unlimited ways to express these principles, and every spiritual teacher and practice has its own unique flavour. Finding a flavour that one likes is the task of the seeker.
Scott is also an artist, musician and poet, and has traveled the world extensively. He feels his purpose is to be on his spiritual path and to assist others on their path. His teaching is safe and supportive with amusement and integrity.
Krista Love
Krista first discovered Lightwork thanks to a tiny poster on Hornby Island. At the time she was practicing yoga and writing a play, but knew she was yearning for her true calling. Something about that little poster spoke to her and she hitchhiked her way to a Lightwork 'Healing Space' event. Soon after she did Lightwork Level 1 Meditation and a private reading-healing session with her teacher.
Her love for the practice was so immediate she then packed her bags and moved to Vancouver (despite having no job at the time or place to live) to do Level 2 Meditation. She made her way through several years of intensive training, graduating from the Lightwork Teacher's program in 2003, and later becoming the first person ever to complete the Apprenticeship program.
Krista's favourite thing about teaching and giving private healing sessions is helping people tune into themselves as spirit. She's known for bringing levity to situations that are 'supposed' to be serious, and she says that practicing Lightwork meditation has allowed her to transform into the person she always knew she could be.
Prior to Lightwork Krista went to theatre school, became a yoga teacher and received a diploma in clowning.
In addition to teaching and offering private sessions, Krista oversees many aspects of the day-to-day management of Lightwork as the Director of Operations.
Julia Watson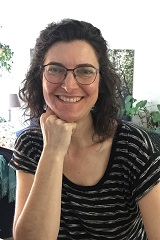 Julia offers meditation and consulting services for organizations and individuals.
She started her conscious spiritual journey in her mid-twenties but it wasn't until she came across Lightwork in 2002 that she found a meditation practice that really worked for her.
Julia completed Lightwork's seven levels of training in 2010. She has been joyfully teaching meditation classes and offering private energy readings since then.
She was previously the Program Director at Hollyhock (Canada's leading educational retreat centre), the Director of Operations at Communicopia Internet, and a producer of the Web of Change conference.
Julia received a Bachelor of Business Administration from Simon Fraser University in 1994. She received a permaculture design certificate in 2000.
Julia Thiessen
Julia started taking Lightwork classes by phone from Winnipeg in 2004. The classes rocked her world so thoroughly she moved to Vancouver to continue her meditation studies, eventually graduating from Lightwork's most advanced program, 'Level 7: The Apprenticeship' in 2012.
Her move to the West Coast allowed her to become involved in the Lightwork Ecovillage, where she continues to deepen her meditation practice and learn life lessons (like...you really can grow kale year round!).
Julia is a certified Lightwork Teacher. She offers Lightwork Level 1 and Level 2 classes for beginners, as well as private energy reading sessions.
She brings creativity to the Lightwork administration team, and manages two annual meditation retreats: the summer '9-Day Dharma Healing', and 'Winter Light Week'.
She has an intuitive and studied understanding of all things green, arising from her work in therapeutic gardening at BC Children's Hospital and other locations around Vancouver.
Cathy Belgrave
Cathy has been taking classes with Lightwork since 2002 and is a certified Lightwork Teacher. Her intent is to be on her spiritual path, raising her consciousness, growing and changing.
With her teaching, Cathy supports others in raising their awareness, bringing peace, clarity and conscious choice to their lives. Cathy has blended her passion for writing with her dedication to her spiritual practice to offer Lightwork Creative Journaling workshops.
Darci Rosalie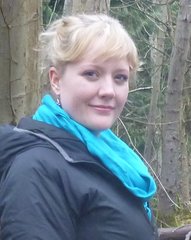 Darci discovered Lightwork meditation in her last month of nursing school. She realized she wanted a totally new way of coping with stress, rather than relying on old, unhealthy habits.
So she turned down a fancy job in California with a big signing bonus and season's tickets to her favourite football team. Instead she registered for Lightwork's beginners class and never looked back.
Throughout her healing journey Darci has witnessed how meditation has the power to shift tough situations and heal what needs healing.
Her favorite thing about being a Lightwork teacher is the simplicity and presence of being in the moment. The big and small of the universe come into focus and make room for significant awareness and healing.
Darci graduated from the Lightwork Apprenticeship program in March 2014. She offers energy reading sessions and meditation classes in a loving, supportive environment.
Darsi Kamay
Darsi began studying Lightwork in 2006, after years of searching for a spiritual practice to support her journey. She studied healing modalities at retreat centers worldwide, and found Lightwork to be a spiritual path of great integrity.
Though she had been a spiritual guide herself in the past, she found it helpful to start again as a beginner. She is currently in the Level 7 Apprenticeship Program.
She enjoys writing, and is editing two books for Lightwork at this time. One is a beginner book to accompany Level 1 teachings. The second is a collection of Next Step Class essays, poetry and photography by Scott.
Tiffany Robinson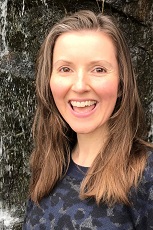 Tiffany has been studying meditation intensively for the past 8 years. She is a certified Lightwork meditation teacher and a graduate of Lightwork's most advanced program, the three-year Level 7: Apprenticeship Program.
Tiffany sits on the Lightwork Ecovillage Board of Directors and splits her time between Vancouver and the Lightwork Ecovillage on Gambier Island with her husband Scott and his daughter Cloe.
Her classes are open to teens and adults.
Victoria Smith
Victoria signed up for a Lightwork intro meditation class in 2006 and never looked back. She'd been looking for a way to create more ease in her life and cope with chronic pain.
Thanks to meditation she now has a newfound sense of vitality and her pain is all but gone. She's redesigned her life to be more fun-filled and community-oriented – just as she'd always wanted.
Victoria brings a deep, joyful commitment to practicing and teaching meditation. She loves watching students connect with their inner stillness and recalibrate their lives. In addition to group meditation classes, Victoria offers private energy reading sessions.
She is currently enrolled in Lightwork's Level 7 program, apprenticing to founder Scott Robinson.
Victoria is also a spa owner, fly-fisher and nature-lover. She spends free time at the Lightwork Ecovillage, a sustainable community on Gambier Island.
Jacqueline Voci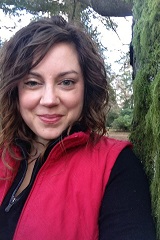 Jacqueline first learned to meditate as an antidote to stress and a crazy-busy lifestyle. As she gradually made it part of her daily routine, an entirely new way of experiencing life emerged.
In March 2014, she completed Lightwork's two-year meditation teacher program and began its most immersive course, a three-year apprenticeship to founder, Scott Robinson.
Jacqueline teaches Lightwork's beginner classes (Levels 1 & 2) and offers meditation workshops for groups and organizations.
She is also a writer and communications consultant who sits on committees for the Dalai Lama Center for Peace & Education and Canuck Place Children's Hospice.