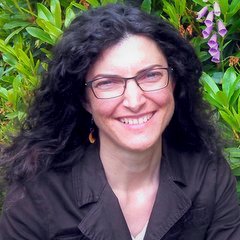 Intro to Meditation
Taught by Julia Watson
A 60-minute meditation class available free to DSF employees.
You will learn practical meditation techniques to stay centered and grounded throughout the busy work day and you'll gain powerful tips for dealing with stress.  These techniques can be used in any situation, not just when you're seated in meditation. Use them as you're prepping for a big meeting, trying to solve a problem, gearing up for a challenging conversation or simply trying to work with more efficiency.
This style of meditation is done seated in a chair, making it convenient in any situation. No experience necessary.
After this intro class, you'll have the foundational skills to participate in the ongoing guided meditations which run on Wednesday mornings at 8:30am for 30 minutes.
Class Date:
Wed, Mar 30, 12:00pm – 1:00pm
Location: Terra and Teleconference (Employees outside of the office can attend by conference call)
This is a repeat of the meditation classes previously offered at DSF. Feel free to attend again.  Meditation is all about practice!
Registration
Please confirm your attendance by sending an email to juliaw@lightwork.ca